Hi guys
We hope you've all had a great Christmas and are enjoying your holidays. Just a quick heads up to let those of you that didn't know – we are running a Christmas offer, with 15% off EVERYTHING on our website www.opieoils.co.uk, as our way of a thank you for putting up with us for the last year.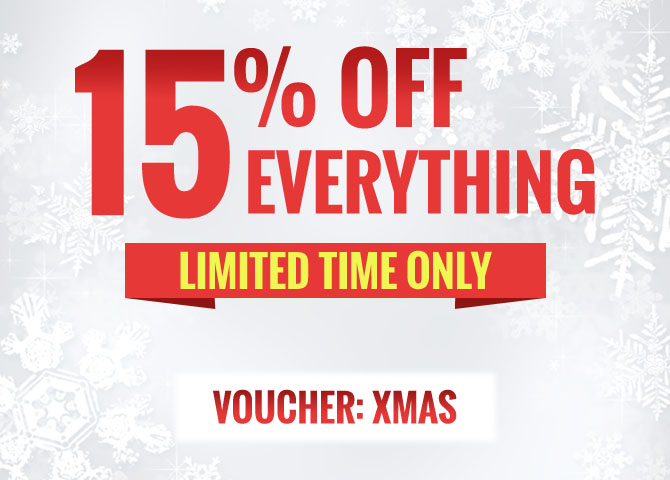 To get this limited time offer, all you need to do is enter the code: XMAS at checkout and it will apply your 15% discount. Simple!
This offer will be expiring at midnight on Saturday 31st December, so get those orders in while you can. We've got some really great offers on as it is, so combined with this 15% discount you can grab some real bargains.
– 5 litres of Fuchs Titan Race Pro S 5w-40 + a free 1 litre for just £42.49
– 5 litres of Mobil 1 ESP 5w-30 for just £30.56
– 5 litres of Shell Helix Ultra 5w-40 + a free 1 litre for just £21.21
This discount also applies to all other fluids including gearbox, diff and axle oils and items such as spark plugs and glow plugs from NGK and Denso, and our huge range of filters from the likes of Mahle, Pipercross and K&N. Not to mention every day servicing essentials such as wiper blades and bulbs. It's definitely worth a look!
If you need any advice on the correct parts for your vehicle, then drop us an email to sales@opieoils.co.uk or give us a call on 01209 202 944. We're in the office Monday to Friday, excluding Monday 2nd January.
Happy holidays!
-Opies